Why You Should Never Try to Repair a Dent Yourself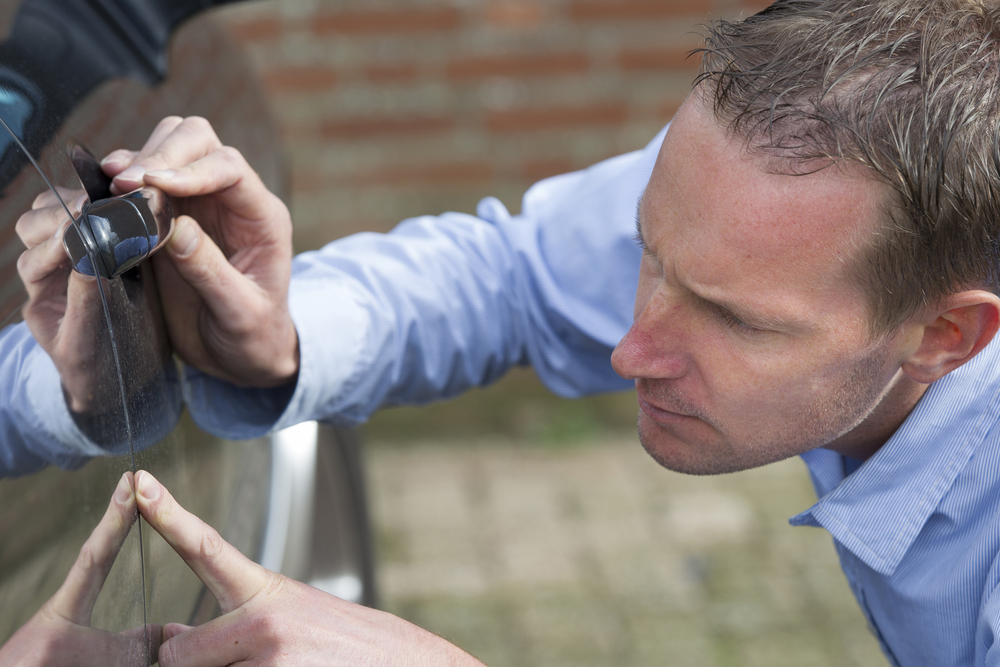 We've all seen those situation comedies where the hapless husband tries to fix the sink or wiring of the house on his own to save money and ends up flooding the house, starting a fire, aggravating his family, and costing a fortune when he has to call in the professionals after all.
The lesson here: Don't try to fix it yourself!
If you have a small dent on the body of your car and you are contemplating trying to fix it yourself, read the list below before you make your final decision.
Why you should trust your car's dents to Killa Dent Removal instead of trying to fix it yourself:
You may think that you will save money, but that isn't necessarily the case. A DIY Paintless Dent Repair Kit sells on Amazon for $143.99. Killa Dent may be able to beat that price. We have free damage assessments and estimates. For example, our door ding repairs start at just $75 per panel.
We have specialized tools and equipment because we are a professional business. This is literally what we do all day, every day — fix dents.
Your insurance may cover the cost anyway. Hail damage is considered a comprehensive claim and won't increase your auto insurance rates. 
Are YOU and your buddy master certified technicians? No offense, but probably not. Guess what? WE are! We are also the highest-rated dent company in Indianapolis.
Are you worried about the time you will be without your car? Don't be. We can often fix door dings in a couple of hours. (Hail damage takes 1-3 days.) Check out this review from a satisfied customer:

"Outstanding. All the reviews are true. I just came from their shop. I had no idea what to expect. I was given an estimate for 2 door dents that cost me way less than my insurance deductible. I cannot even tell that there was any damage whatsoever. Door panel is flawless even when I use my hand to feel the surface. Service is fast, went in at 2 pm, I was done and out the door by 3:20 pm !! OUTSTANDING !!"– Gerald C.

Maybe it isn't convenient for you to drive your car to get fixed. We can help you with that, too. We offer convenient on-site mobile dent repair services.
If you try to suction out a dent yourself, you could damage the car's paint.
Sometimes, where there is a dent, there is structural damage. We can find out if the impact-resistant foam behind the dent is damaged, and we put your future safety first. Why take a risk?
Often people who try to repair car dents themselves end up pulling the dent out too far, causing a bubble. This is hard to fix, can cause paint damage, and later — even rust damage. Don't take the chance of making your dent worse.
Finally, if you allow the professionals at Killa Dent Removal to fix your dents and dings, we will make your car look like new. We are proud of our 20 years of hands-on experience, and we offer a 100% satisfaction guarantee. 
How do we do it?
PDR is a specialist skill that requires an expert with experience to achieve the perfect dent repair as they must carefully manipulate precise locations of metal to the correct height in order to accurately restore the damage. Special dent repair tools are used to press and massage the damaged panel from behind, pushing the dented metal out and restoring it to its original shape. This repairs the bodywork while maintaining the manufacturer's paintwork finish.
For more details, check out our Paintless Dent Removal page. Serving Indianapolis and the surrounding areas. Call 317-480-9433 or contact us online.
Dents that are the size of a silver dollar or less in size can be done in less than an hour. Hail damage: 1 to 3 days. Large whopper dents: 1 day. Paint repairs: 1-2 days.

Sid repaired the hail damage on my truck, probably 200 or more dents in 2 days and the truck looks great, can't tell there were ever any dents anywhere. He's really good at what he does and everyone there was super nice. Seriously, if you get dinged up, Sid is the man, don't even look anywhere else.  – Tim Edwards