Convenient Mobile Dent Repairs
Mobile Dent Repairs With No Painting or Sanding
At Killa Dent Removal, we understand the hassle it is for you to be without your vehicle, and that is why we offer convenient on-site mobile dent repair services. No painting or sanding! Our experienced experts will fix your dents like they were never really there in the first place! Please contact us for availability.
Guaranteed Workmanship
You can be sure the pros with Killa Dent Removal will never sacrifice quality to get your repairs done faster. Rest easy knowing that you'll receive a 100% GUARANTEE on all work completed. Furthermore, we can take care of your insurance paperwork as well.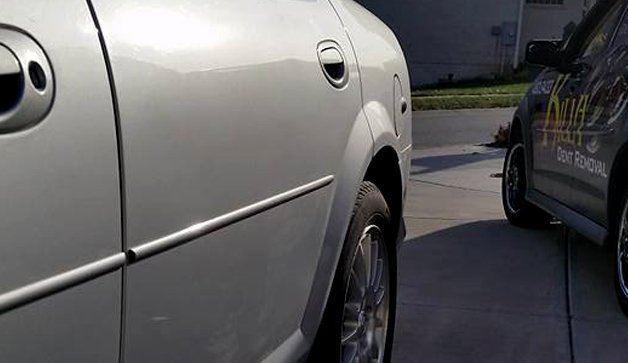 15% Veteran Discounts
As a veteran-owned and operated business, we strive to provide you with reasonable rates. All veterans will receive a 15% discount on repairs as our way of saying thank you for your service.
"Heard good things about this place, and when my car got door dinged I got to see for myself. Had a great experience and will be back for any dent removal needs in the future. Sid is a great guy and got me taken care of in a quick fashion."
 Clayton M.

"Great service and friendly staff! Was in and out in 20 minutes getting a small dent removed. Thanks! "
– Nick B.