Excellent Door Ding Repair Services
Eliminate Dings From Your Vehicle
Do you have unsightly dings on your auto or truck from being pelted with hail, struck by shopping carts, or hit by foul balls? No painting and no sanding ever! Killa Dent Removal can fix minor dents and damage to your vehicle with expert door ding repairs. Please remember, the greater the damage, the longer the repairs take.
Quick Turnaround Times
Because door ding repairs for most cases can be done within an hour, you'll be able to wait for your vehicle to be finished. Extensive damage can be a bit more time-consuming. Hail damage generally takes 1-3 days to fix.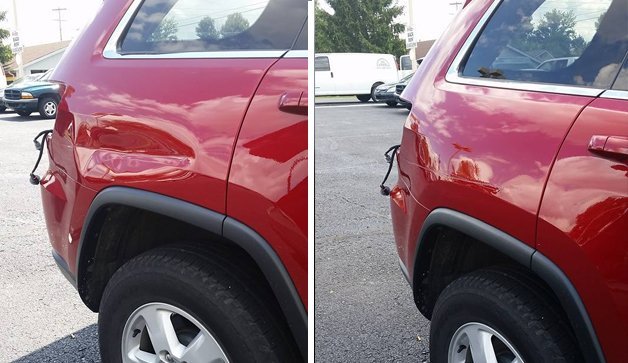 Affordable Pricing on Dent Repairs
All repair prices are negotiable, depending on size or shape of damage
Prices start at $75.00 per panel
Hail damage estimates are FREE
Hail damage is estimated using a national pricing guide, set up by combined insurance companies, based on the size and count of dents per panel
Visit our big facility complete with AC, heating, waiting room with TV, and FREE parking!
"I took my car and truck to Killa Dent Removal and was very happy with the results. They do an amazing job at a reasonable price. I highly recommend Killa Dent Removal and owner Sid Ganeles."
– Terry J.