Professional Paintless Dent Removal
Fabulous Auto Body Restoration
Killa Dent Removal's paintless dent removal techniques can restore the look of your auto without painting, sanding, or the use of chemicals. That's right! No painting and no sanding!Still don't believe it? Check out these videos!
Trust in the 20 years of hands-on experience our team has to get your vehicle back to its original showroom condition. FREE estimates are available. Call 317-480-9433.
Eliminating Dents – Large and Small
Shopping cart dents
Sharp dings
Crease-shaped damage
Collision damage – depending on the shape and structure of the damage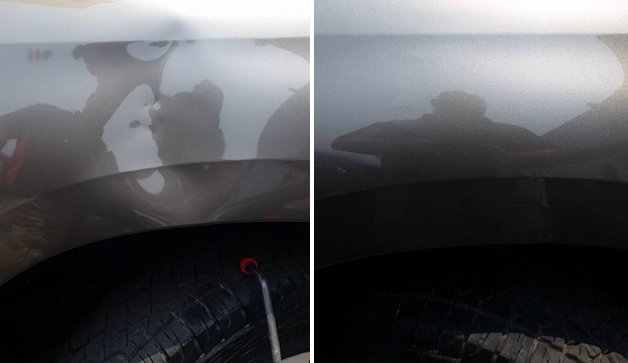 Superior Paint Protection
The paint on your vehicle will never be compromised when you choose Killa Dent Removal. Our team never drills holes into your vehicle unless special access is required to complete repairs, upon your request.
We offer affordable pricing for paintless dent removal compared to a regular body shop.
"Sidney at Killa Dent Removal was very helpful and did a great job! Great service at reasonable pricing!"
– Lindsey P.