What Dents Can Be Repaired with Paintless Dent Removal?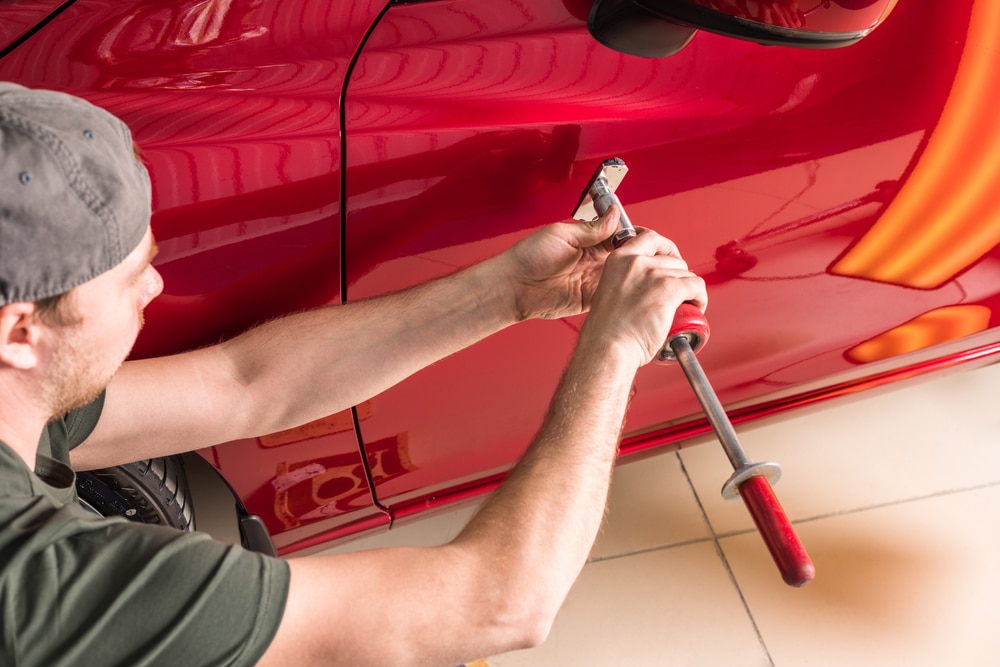 These days, paintless dent repair (PDR) is the preferred method of repair for car dents and dings as it saves time, money, and is environmentally friendly. However, just because it is the preferred method does not mean all car shops will use this technique on your dents. 
After your vehicle sustains dents or dings, you should always do your research before taking it in for repairs. No two shops are the same, and some are more experienced at paintless dent removal than others. 
At Killa Dent Removal, we specialize in professional paintless dent removal and are committed to delivering quality service with a 100% satisfaction guarantee. Our team of highly skilled technicians will prioritize using PDR to ensure superior, efficient, and speedy repairs.   
Types of Dent Damage That Can Be Repaired with PDR
Despite being the preferred dent repair method, PDR is, unfortunately, not always an option. Generally, this type of repair method is best for the following types of dent damage:
Sharp dings:

This is the type of damage that occurs most often in parking lots; however, dings can happen anywhere, at any time. The most common causes of dings include door dings from someone hitting your vehicle when they open their car door, shopping cart dings, and small dings and scratches from smaller objects or debris hitting your car on a windy day. This type of damage is relatively small and unnoticeable, but these marks can add up over time and diminish the value of your car if not repaired.  
Round dents:

Round dents are a little bigger than dings and are more noticeable. This type of damage most often happens as a result of hail or from sports equipment hitting your car, such as footballs, baseballs, soccer balls, etc. Round dents can also occur when larger pieces of debris fall on your car. 
Crease dents:

Crease dents are more elongated types of dent damage. They can happen in minor collisions but can also occur from things falling on your vehicle or scraping along the side. This type of damage is complex and should be repaired as soon as possible because it can stretch the metal and crack the paint, which can lead to rusting. 
What Size Dents Does Paintless Dent Repair Work On? 
The size of a dent will also play a role in whether or not it can be repaired with paintless dent removal techniques. Smaller dents and dings can almost always be repaired with PDR, but the larger and more extensive the damage, the harder it will be for technicians to massage the dent out with PDR tools. 
PDR is ideal for:
Small dents and dings 2 inches or smaller

Round dents about 3 to 5 inches in diameter

Larger dents and creases 5 to 10 inches long
It is possible for PDR to work for damage larger than 10 inches, but it will depend on the exact nature of the damage and how long it has been there. PDR experts will do everything they can to use paintless dent removal techniques to the best of their ability. 
So, if the damage is quite large, do not immediately rule out PDR as an option. Your best bet is to take your vehicle into a professional PDR shop to have it evaluated. Once the technicians thoroughly examine the damage, they can give you a better idea of what methods will be needed to repair the damage. If the damage is extensive, traditional repair methods may be required. 
Killa Dent Removal
While traditional dent repair is sometimes unavoidable when a vehicle has sustained more significant damage, the experts at Killa Dent Removal will carefully inspect your car and utilize PDR whenever possible. We are committed to delivering superior service with satisfactory results, which means we will prioritize PDR methods whenever possible to protect your vehicle. 
For a FREE estimate, contact us today!
Dents that are the size of a silver dollar or less in size can be done in less than an hour. Hail damage: 1 to 3 days. Large whopper dents: 1 day. Paint repairs: 1-2 days.

Sid repaired the hail damage on my truck, probably 200 or more dents in 2 days and the truck looks great, can't tell there were ever any dents anywhere. He's really good at what he does and everyone there was super nice. Seriously, if you get dinged up, Sid is the man, don't even look anywhere else.  – Tim Edwards