Paintless Dent Removal: The Most Difficult Dents to Remove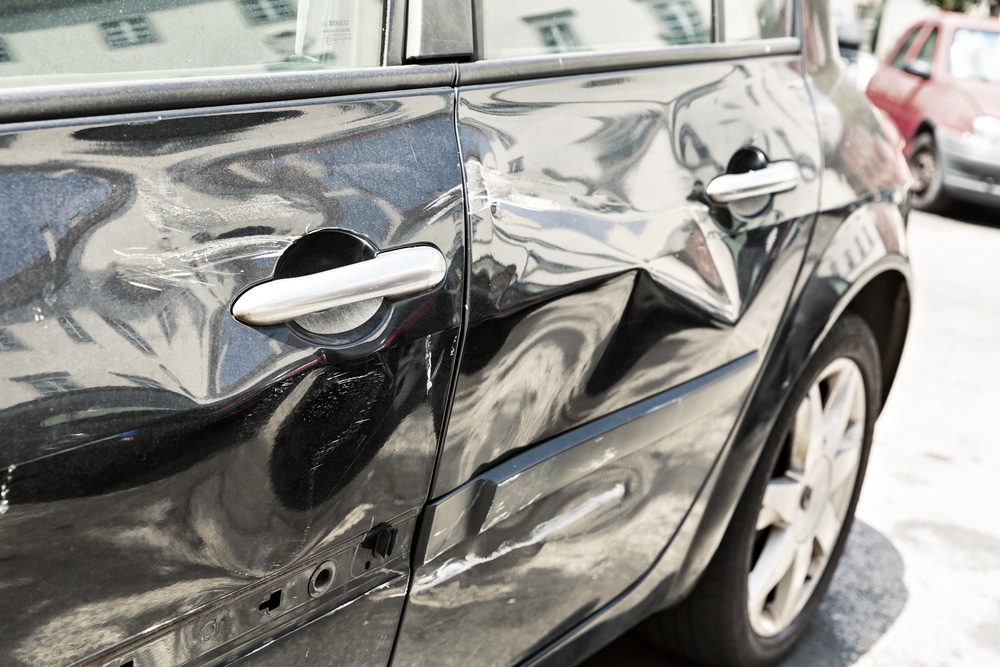 You've probably already seen the before and after images of some of Killa Dent Removal's best work. We take pride in fixing up all sorts of dents, dings, and hail damage to restore your car or truck's body to good as new.
Our professional paintless dent removal techniques are the cornerstone of our service. Using paintless techniques that also don't involve sanding or the use of chemicals, we fix up dents large and small without compromising your car's paint job or finish.
Even for the pros, some dents can be trickier than others to remove and correct. Depending on the location of the dent, certain techniques and specialized tools can all be employed to restore your vehicle's body.
Dents come in all shapes and sizes. Here's a look at several common types of difficult dents.
Sharp Dents
Sharp dents are often deeper than round dents and can be more difficult to repair. Compared to round dents, they're tighter and can stretch the metal outward, leaving a deep "valley" in the body. In parking lots, swinging car doors can cause sharp dents in your car's body, as can rogue shopping carts. Minor collisions can also result in such dents. Typically, a harder impact by a small item with less surface area causes a sharp dent.
Corner Dents
Corner dents can make for challenging repairs. (We're up to the task!) Due to their angle and lack of surface area, corner dents can take more time and precision to fix. When a dent appears on a car's hood or door panel, there's a reasonable amount of flat surface area, allowing more space to apply paintless dent removal techniques. Corners, by being corners, make the angle of approach more difficult. Precision and the right technique can still work wonders, though!
Severe Dents
While it can be difficult to distinguish between a bad dent and a severe dent, more extreme dents are usually the result of a collision with another vehicle or with a solid object like a lamppost or mailbox. Paintless dent removal and similar techniques can fix a surprising number and range of types of dents. Still, especially after automobile accidents, further bodywork or replacement parts could be required to restore a vehicle.
Multipoint Dents
Sometimes dents don't have a single focal point of impact. And instead of a straight line, damage can appear across multiple surface points and areas. While no two dents or damaged panels are exactly the same, with the right evaluation and careful application of techniques like paintless dent removal, even multipoint dents can be undone.
Other Dents and What to Do About Them
When a pointed or angled object brushes against your car and drags along it, it can cause a creased dent. The culprits could be a tree branch, another vehicle, a bicycle, a trailer, or some other object. Creased dents are most often seen along the sides of cars and trucks and form a straight line at the bottom of the dent.
Flying baseballs, golf balls, hail, and other round objects that impact your stationary car can cause rounded dents in your car's roof, hood, or other areas. These round, wide dents sometimes look like a shallow pool or contain a point in the middle like a funnel. They can be fixed with paintless dent removal if there's no paint damage.
So if your car's been the victim of shopping cart dents, door dings, hail pockmarks, or even some collision damage, contact Killa Dent Removal. We have 20 years of hands-on experience restoring vehicles to showroom condition, and you can always depend on our fast, professional service.
Dents that are the size of a silver dollar or less in size can be done in less than an hour. Hail damage: 1 to 3 days. Large whopper dents: 1 day. Paint repairs: 1-2 days.

Sid repaired the hail damage on my truck, probably 200 or more dents in 2 days and the truck looks great, can't tell there were ever any dents anywhere. He's really good at what he does and everyone there was super nice. Seriously, if you get dinged up, Sid is the man, don't even look anywhere else.  – Tim Edwards