Spring Increases Potential for Car Dents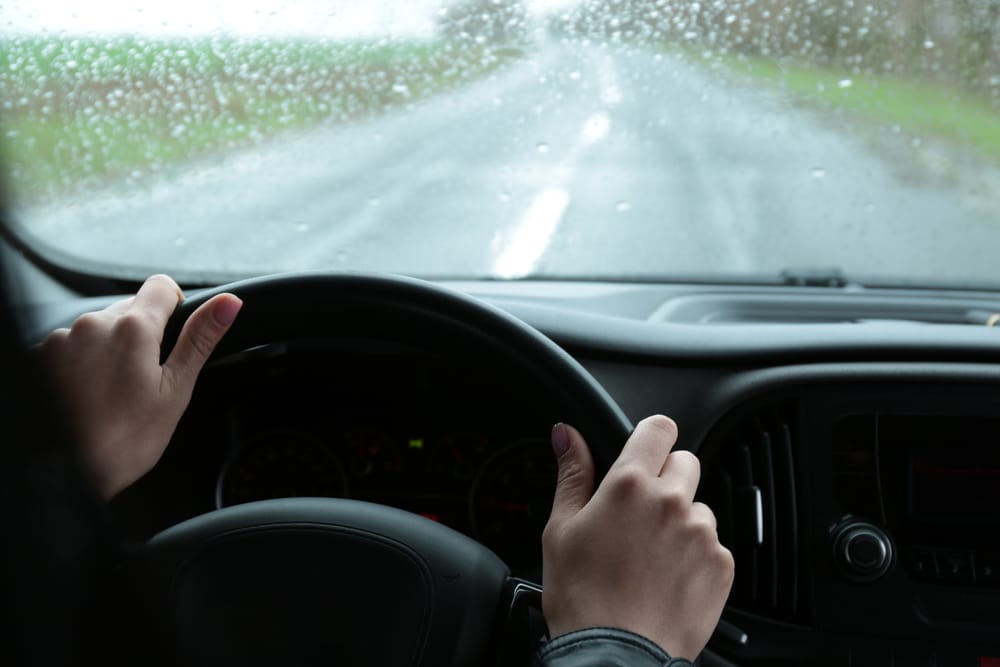 Spring is in the air! Blooming flowers, hospitable weather, and singing birds are all on the horizon. But with it comes a plethora of new ways in which you can dent your car. That's right, car dents are not isolated to one season. Rather, denting your vehicle is a year-round hazard you should be cautious of. As welcome as the change of season is, all drivers should familiarize themselves with the most common ways in which they can damage their vehicle in the spring.
Wildlife
More than the return of singing birds, many types of wildlife also become much more prevalent as spring approaches. Warmer weather generally encourages animals to stray from their nests, and unfortunately, this means road-crossings. While the death of wildlife is sad, it's important to remember that larger animals such as deer can cause serious damage to your vehicle. Don't hesitate to have a dent repair specialist take a look at your vehicle in the event of a dent caused by an animal.
Inclement Weather
Driving in inclement weather is dangerous for your own safety, but can also pose a risk of damaging your car's exterior. If you've ever driven in rainy or windy conditions, you know just how quickly you can lose control of your vehicle. Slow driving is the best way to keep any accidents from happening in inclement weather. 
Potholes
As the weather warms up, melted snow or ice can expose potholes. While potholes themselves generally pose more of a risk to your car's tires, they still should be avoided when possible as rocks or small pieces can break off around the hole and damage your vehicle. 
Sports
Did you know a professional baseball player can pitch a ball at speeds of up to 100 miles per hour? Likewise, batted balls can travel as fast as 80 miles per hour. Your parked car at a professional MLB stadium is most likely safe, but not necessarily so much at youth or amateur sports fields. Sports like baseball typically start back up in the spring and may pose a threat to your car's exterior. A baseball traveling at only 20 miles per hour can still cause a sizable dent.
Hail
Though typically isolated to specific regions of the country, hail can always take you by surprise no matter where you live. This is especially important to remember if you do not live in a place that has a garage or covering for your vehicle. Hail can cause significant damage to your car's exterior, so taking any preventative measures you can to protect your car goes a long way.
Car Doors
Another prevalent threat of dents to vehicles is wind. As windy weather conditions pick up, it can be more difficult for drivers to control their car doors when opened. A gust of wind may blow your car door open and cause it to slam into a nearby object like a shopping cart or another car. As we cannot control the weather, one way to avoid this happening is to park away from any nearby objects. Try to think of this as a bonus instead of an inconvenience. Not only are you ensuring you won't have to pay for any repairs if your car is damaged, but you're getting some extra exercise in as well!
Killa Dent Removal
At Killa Dent Removal, our paintless dent removal specialists are dedicated to using PDR techniques to repair your vehicle without compromising the paint finish. We provide fast and efficient high-quality repairs with a 100% Satisfaction Guarantee. With 20 years of professional experience, our team can get your vehicle back to its original showroom condition.
For a FREE estimate, contact us today! Or call 317-480-9433. 
Dents that are the size of a silver dollar or less in size can be done in less than an hour. Hail damage: 1 to 3 days. Large whopper dents: 1 day. Paint repairs: 1-2 days.

Sid repaired the hail damage on my truck, probably 200 or more dents in 2 days and the truck looks great, can't tell there were ever any dents anywhere. He's really good at what he does and everyone there was super nice. Seriously, if you get dinged up, Sid is the man, don't even look anywhere else.  – Tim Edwards