Common Causes of Car Dents and Dings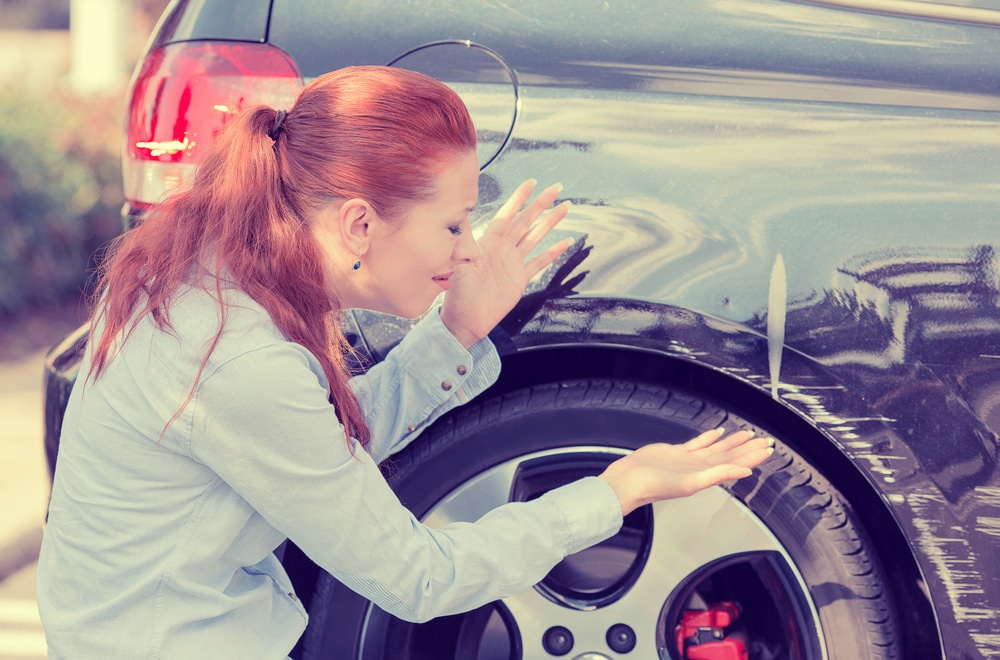 Door dents and dings can happen in just about any place at any time. Numerous things can come into contact with your vehicle that can cause the surface to sustain minor dent and ding damage. Though there are steps that vehicle owners can take to protect their cars, sometimes these things just happen. 
Luckily, most dents and dings can easily be fixed with professional paintless dent removal (PDR) services. PDR is a method of repairing door dings and dents that is fast, efficient, cost-effective, and environmentally friendly. It's also one of the best methods to use if you want to maintain your vehicle's resale value as it doesn't affect the car's factory paint finish. 
Dent prevention is, of course, even better as it keeps you from needing repairs in the first place. You can avoid dents and dings more often by parking in a garage or under covered spaces, avoiding crowded parking lots, and keeping a padded cover over your car when it's not in use. However, even if you take precautionary measures, it is still possible that your vehicle will sustain minor dent and ding damage from time to time for various reasons.
Below are the top most common causes of dents and dings:
1. Minor Collisions
Even if you are a safe driver, there is no way to completely protect yourself from other negligent drivers. It's always smart to be mindful of your driving as well as others and to safely move away from those who are driving recklessly. Still, accidents happen, and minor collisions are a common cause of dents. 
2. Door Dings
Dings from other car doors hitting the side of your vehicle are common occurrences in parking lots with tight spaces. Generally, no one intends to hit their door against the car next to them, but when parking spots are small, or if you are parked next to an oversized vehicle, it's easy for this to happen. If possible, park away from other vehicles, even if it means having to walk a bit farther. A few extra steps in your day is better than having to deal with car damage. 
3. Hail
Hailstorms are one of the most common causes of dents in areas that experience this type of weather. While small hailstones will likely not cause any harm, large hailstones can be quite damaging, resulting in extensive dent damage. If you live somewhere where it hails, it's best to park in a covered spot or use a padded car cover during hail season. Keep in mind that even if hail is a common occurrence in your area, it's always best to have the dents repaired right away instead of waiting until the season is over. The longer dents sit, the harder they will be to remove. 
4. Road Debris
Road debris when traveling at high speeds on the freeway can also lead to dents and dings. When gravel and small rocks get flung up from your tires or the tires of other cars around you, it can result in dents and dings. Also, any kind of debris that has fallen off or out of another vehicle can fly up and hit your car. In many cases, dents from gravel and small rocks are unavoidable, but it's always best to drive defensively to avoid damage from other more noticeable debris. 
5. Shopping Carts
Not only are car dings common in parking lots, but dents and dings from shopping carts are also common in these areas. Despite many carts now having rubber protectors around the edges, they can still scratch, dent, and ding your car if they gain enough speed before colliding with your vehicle. Again, to avoid this kind of damage in a parking lot, it's best to park as far away from other cars as possible. And you should especially avoid parking near areas where shopping carts are gathered. 
6. Sporting Equipment
Playing baseball, tossing a football, or kicking around a soccer ball in your neighborhood might be fun and games, but it's never a good time when it leads to car damage. Unfortunately, dents and dings from balls and other sporting equipment are quite common, especially if you live in a residential area with lots of kids or near a park or outdoor recreational area. To ensure everyone can still have a good time while keeping their car safe, park in the garage or as far away from the "action" as possible, even if it's just to move your car temporarily to give kids space to play. 
7. Trees
Falling tree branches, as well as other parts of the tree, can easily cause dent damage, especially when they fall from great heights. If the tree branches are significant in size, they can cause some pretty extensive damage even beyond a dent or a ding. In general, it's always wise to avoid parking under trees for this reason. If it can't be avoided, try using a padded car cover to prevent or minimize the damage. 
Killa Dent Removal
Sometimes, things just happen, no matter what extra precautions you take. Though some incidents that cause dent and ding damage might be avoidable, your vehicle is still likely to sustain this kind of damage at some point or another for various reasons. As long as you deal with the damage in a timely manner and seek out a professional shop that utilizes paintless dent repair, there shouldn't be much to worry about. 
At Killa Dent Removal, our technicians are skilled at using PDR methods to safely and efficiently remove dents from your car. So whether it's just a few minor dings or more extensive dent damage, our team will repair your vehicle with expertise and care. 
Our paintless dent removal specialists provide fast and efficient high-quality repairs with a 100% Satisfaction Guarantee. For a FREE estimate, contact us today!
Dents that are the size of a silver dollar or less in size can be done in less than an hour. Hail damage: 1 to 3 days. Large whopper dents: 1 day. Paint repairs: 1-2 days.

Sid repaired the hail damage on my truck, probably 200 or more dents in 2 days and the truck looks great, can't tell there were ever any dents anywhere. He's really good at what he does and everyone there was super nice. Seriously, if you get dinged up, Sid is the man, don't even look anywhere else.  – Tim Edwards