Cold Weather and Car Dents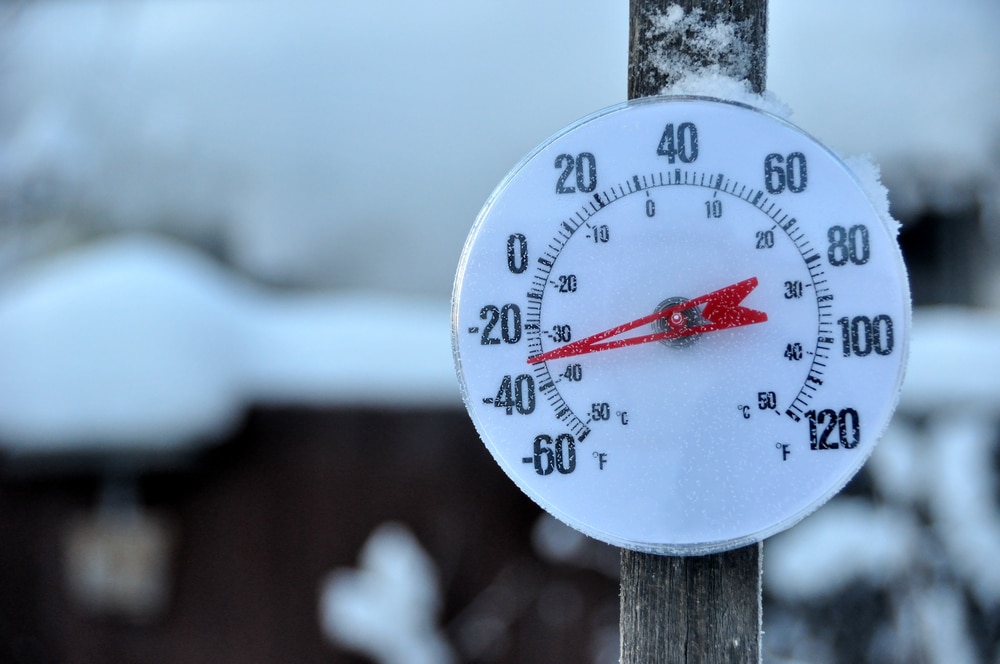 Though it may feel like the fall season has only just begun, winter isn't far off. Unfortunately, colder weather means your car is more susceptible to damage. Not only can hail continue into the colder months and become more dangerous and damaging, but other factors such as snow, ice, and an increase in car accidents can also put your car at high risk. 
It's important as we head into winter to take extra precautions when it comes to protecting your vehicle and maintaining its value. Dents can be especially difficult to repair during the winter season, so it's essential to work with a trusted and experienced dent repair shop to ensure your vehicle is properly cared for. 
Staying on top of your car's maintenance is always important, but it's especially crucial during the winter. Below are some of the top reasons vehicles are more likely to be damaged during the winter and the steps you can take to protect your car's exterior.
1. Cold Weather Weakens The Metal of Your Car
When temperatures drop, the metal of your car's exterior contracts making it more susceptible to damage. This contraction occurs due to a decrease in kinetic energy from the cold. When the metal contracts and becomes more rigid, it is easier for it to become damaged. 
2. Risk of Accidents and Damage Increase During the Winter
Not only does the metal of your car become predisposed to dents and damage in the winter due to the cold, but there are also other outside factors that can put your car at a higher risk of becoming damaged. With poor road conditions from snow and ice, accidents increase in the winter months. Even minor accidents like those that occur in parking lots happen more often when the weather is bad, meaning you are more likely to see an increase in dents and dings. The snow and ice themselves can also damage your car over time, leaving behind scratches, rust, and minor dings. 
3. Damage is Worsened By Winter Weather
Your car's exterior has what is called "metal memory," and when a dent is left to sit without being repaired, the metal will eventually retain that shape over time. In the winter months, the damage sets in more quickly and is harder to repair because the metal is less malleable. So it's important to take care of any dents that occur as soon as possible. Additionally, dents left to sit can expand and cause the paint to crack, which exposes the metal, and moisture from snow and ice can cause the metal to rust. 
Steps to Take to Protect Your Car During the Winter
To keep damage from occurring in the winter and to maintain the exterior of your car, there are some steps you can take:
Keep it Covered:

When possible, park in a garage or under a covering to protect your vehicle from the elements. If this is not an option for you, you can invest in a good all-weather car cover that protects it from snow and ice. 
Keep it Clean:

Keep your car clean of snow and ice as much as possible. When moisture accumulates, it can cause your car to rust and make any existing dents worse. 
Check Your Tires:

Ensuring your tires have good tread and air can prevent you from getting into accidents, which can, of course, lead to dents and other damage. Tires lose pressure more often in the colder months, which can be dangerous when bad weather hits. 
Repair Dents and Other Damage Immediately:

Because damage sets in more quickly and is harder to repair in the winter, it's best to have it addressed as soon as possible. The longer you wait, the harder it will be to reshape the metal to its original form, leading to more costly repairs. 
Killa Dent Removal
While car maintenance is important year-round, it's especially important to keep up with it in the winter. Your car is more susceptible to damage during the colder months, and dents can be trickier to get rid of. You'll want to work with a quality and experienced shop that can handle the repairs utilizing paintless dent removal techniques to protect and maintain the value of your car. 
At Killa Dent Removal, our paintless dent removal specialists are highly trained to safely and effectively remove dents from your car in the winter without compromising the resale value. We provide fast and efficient high-quality repairs with a 100% Satisfaction Guarantee. For a FREE estimate, contact us today!
Dents that are the size of a silver dollar or less in size can be done in less than an hour. Hail damage: 1 to 3 days. Large whopper dents: 1 day. Paint repairs: 1-2 days.

Sid repaired the hail damage on my truck, probably 200 or more dents in 2 days and the truck looks great, can't tell there were ever any dents anywhere. He's really good at what he does and everyone there was super nice. Seriously, if you get dinged up, Sid is the man, don't even look anywhere else.  – Tim Edwards