Potential Dents to Look for in the Spring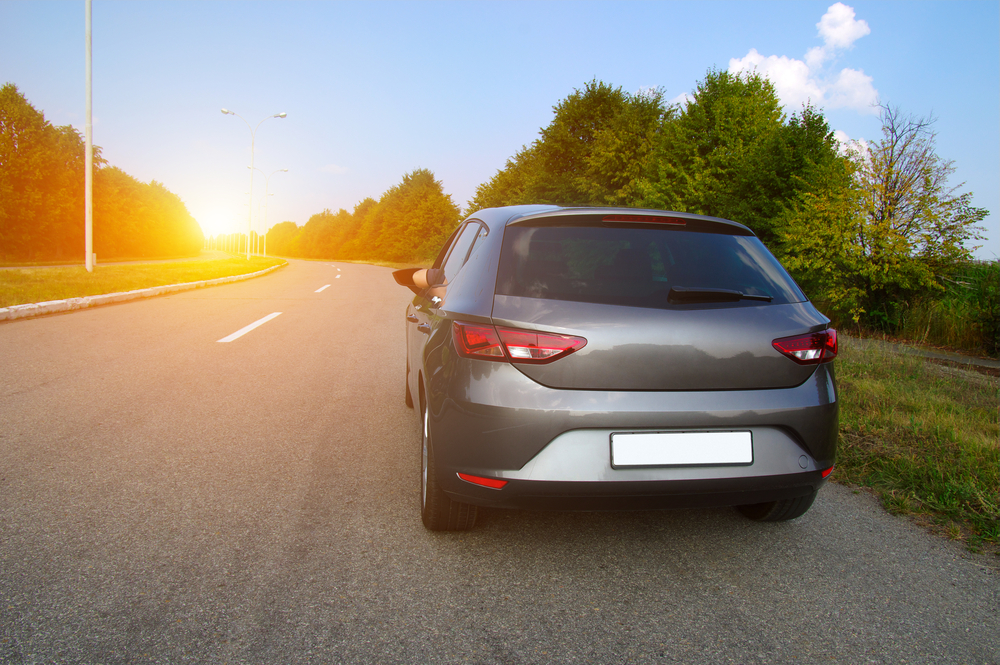 When spring comes around, most people start to get out and about a little bit more. After a long winter, construction sites start back up, motorcyclists and bicycles get back out on the road, and tourists start driving into unfamiliar places on vacation. All of this creates more traffic on roadways and a greater potential for damage to your car.
You are probably driving more, too, once the weather turns nice. Maybe your kids open a door too quickly, or a shopping cart rolls into your vehicle. With the busyness of spring activities, maybe you get distracted and hit a mailbox or accidentally back into something. Luckily, paintless dent removal techniques can restore the look of your auto body without painting, sanding, or the use of chemicals.
Here are some other things to look out for this spring and summer to prevent dents to your car.
Hail
Indiana weather is prone to hail storms in the spring. Hail can create massive damage to your vehicle. It can shatter windshields and leave dents all over the body of your car, no matter how big or small the hail is. The best thing you can do during a hail storm is to park your vehicle in a garage or covered parking area and try to get yourself inside. One of the best ways to fix damage to your car from a hail storm is paintless dent removal, which can generally repair your hail damage within 1 to 3 days.
Car Doors
Whether it's a kid opening their door quickly to make it to soccer practice or someone losing control of their door due to windy weather, card doors can easily slam into nearby cars. Especially with windy weather, people can easily lose control of their car door when they open it and hit cart returns, other cars, or even outdoor basketball posts. One of the best ways to avoid this type of dent is to park your car away from close objects. You might need to walk a little farther, but you'll save time and money on car repairs.
Animals
Many animals re-emerge after the winter months starting to scavenge for food and can end up in the middle of the road. When they are in your driving path, they create hazardous driving conditions.
The best thing to do is try to avoid hitting any animals, especially larger ones like deer, but if you have to decide between hitting an animal or hitting another car, you need to make sure that you keep yourself and other drivers' safety first. If your car is dented from running into an animal, paintless dent repair removes damage without affecting the factory finish on your car.
Winter Weather Road Damage
When the roads freeze in the winter, water can get into any little crack in the pavement, and once it freezes, it breaks apart the road's sub-layers creating potholes and uneven pavement. You don't notice this road damage until spring comes, and you can see the potholes and dirt left behind from salt trucks and icy road conditions.
The potholes you watched out for last spring are not going to be the same potholes you will need to maneuver around this spring — keep an eye out for new road damage. Loose debris from the cracked pavement can get thrown back on your car from the vehicle in front of you, causing dents, so keep your distance when driving behind someone on a road that has been damaged by winter weather.
Paintless Dent Repair
While traditional dent repair requires sanding and repainting your car, paintless dent repair uses special tools to press and massage the damaged area to repair the bodywork while maintaining the manufacturer's paintwork finish.
Because this process doesn't use paint or fillers, the process can be done quickly and affordably. Paintless dent repair is a specialized skill that requires an expert with experience to achieve the perfect dent repair. This repairs the bodywork while maintaining the manufacturer's paintwork finish.
At Killa Dent, our team of experienced paintless dent repair technicians strives to make your car repair as easy and painless as possible. We even offer convenient on-site mobile dent repair services with a 100% satisfaction guarantee. With 20 years of experience, our work is driven by courtesy, honesty, dependability, and old-fashioned hard work!
Dents that are the size of a silver dollar or less in size can be done in less than an hour. Hail damage: 1 to 3 days. Large whopper dents: 1 day. Paint repairs: 1-2 days.

Sid repaired the hail damage on my truck, probably 200 or more dents in 2 days and the truck looks great, can't tell there were ever any dents anywhere. He's really good at what he does and everyone there was super nice. Seriously, if you get dinged up, Sid is the man, don't even look anywhere else.  – Tim Edwards