Door Dings: A Guide to Avoiding Them​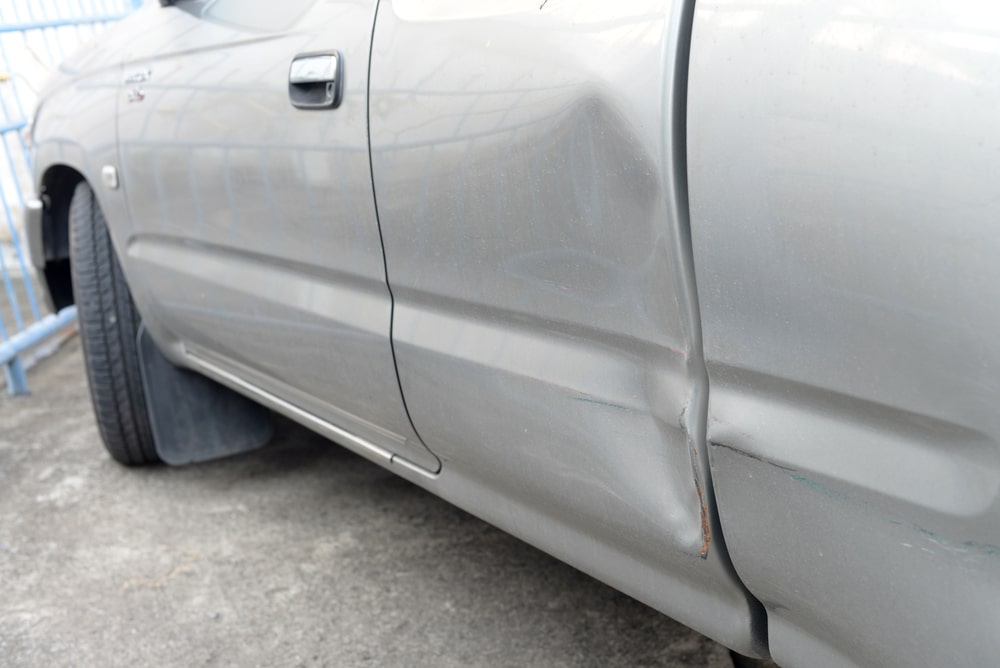 Killa Dent Removal uses a Paintless Dent Removal process to remove unsightly dings and dents from your car's body. It's a process with so many advantages: paint-free repair, no need for sanding and chemicals, and quick repair and turnaround times. 
Our experts at Killa Dent Removal specialize in fixing door dings and minor dents and damage to your vehicle. Still, all drivers want to avoid damaging dents and dings from showing up on their car's body in the first place. 
But unless you keep your car stored in a showroom garage and driven only on a private track (and how likely is that?!), over time, door dings can simply result from being out and about. If you want to avoid the problem in the first place, however, follow these tips and basic practices for avoiding door dings.
Parking Smart and Using End Spots
Parking lots are a door-ding arena, with multiple objects and opposing cars threatening to ding up your doors and other panels of your auto's body. After shopping and returning to your car only to find a fresh ding in your door, frustration (to put it mildly) sets in. 
To minimize the chances of door dings, park in an end spot when possible. That leaves one side of your car protected from swinging doors and adjacent parked cars. Hurried shoppers won't always remember to slowly, carefully open their car doors, and your car could be the victim of their carelessness, resulting in an unsightly door ding and, often, no note.
Keep Your Distance
Parking smart also means parking far away from other cars when possible. Drivers tend to cruise around the front sections of parking lots looking for open spaces nearby. But by migrating toward the back of the lot, you'll have fewer parking neighbors and fewer chances of swinging doors striking your vehicle. 
As an added bonus, far out parking spots are easier to find and help you get some extra steps! If you can't park far away, at least avoid tight spots that put you in close proximity to other parked cars. 
Avoiding Shopping Cart Missiles
Rogue shopping cars floating around parking lots are nothing more than door-dingers on wheels. Especially on a windy day, these unattended carts somehow always manage to home in on your vehicle. While parking far away may leave your car more exposed, there may also be fewer shopping carts in more vacant areas of a parking lot. 
And never park near the shopping cart return corrals. Unfortunately, some shoppers only give their carts a gentle push in the corrals' general direction, thinking that's good enough. These stray carts accumulate and begin targeting nearby parked cars.
Be Aware of Parking Surroundings
Doors thrust open are hardly the only threat. Parking next to tall curbs, signs, cement pillars, light posts, and all matter of other concrete and infrastructure can ding up your doors if you don't open doors carefully. It's debatable whether dinging up your own door is more or less frustrating than falling victim to someone else's carelessness. Either way, open your doors slowly and always do a quick sweep of your parking spot before parking and exiting.  
Use Covered Parking
Sometimes the whole parking lot, or portions of it, might need a little surveillance. It's common sense, but be wary of parking next to baseball diamonds, golf courses, and other places that involve, well, flying objects. When it can be avoided, don't park under trees. Covered parking is always a good idea when available.
If you don't have a garage or if you'll be parking for an extended period on the street or in a lot, a quality vehicle cover will protect your auto's body and significantly reduce any potential door dings. Car covers and covered parking will also protect against hail and the elements, which can, of course, do a number on your car's doors, roof, and other areas. 
Parking your car is second nature, and your mind is probably on your destination—not the parking lot. But taking an extra minute to park smart pays off. Still, if and when those unsightly door dings happen, you know who to contact—the pros at Killa Dent Removal. 
Dents that are the size of a silver dollar or less in size can be done in less than an hour. Hail damage: 1 to 3 days. Large whopper dents: 1 day. Paint repairs: 1-2 days.

Sid repaired the hail damage on my truck, probably 200 or more dents in 2 days and the truck looks great, can't tell there were ever any dents anywhere. He's really good at what he does and everyone there was super nice. Seriously, if you get dinged up, Sid is the man, don't even look anywhere else.  – Tim Edwards