Common Mistakes Motorists Make When Filing a Hail Damage Claim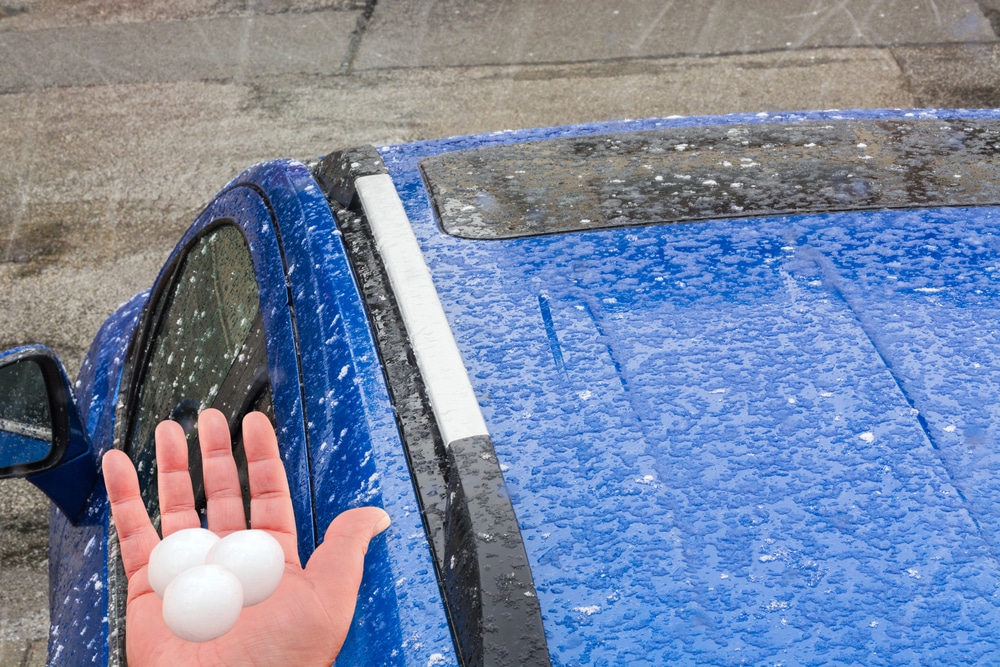 Hail damage is often a nuisance for many car owners. If the damage is minor, you might be annoyed by the tiny dents marring the body of your vehicle but feel as though it's not significant enough to deal with the process of filing a claim or getting repairs. On the other hand, if the hail damage is severe, you may worry about how you will afford the repairs and may avoid filing a claim if your deductible is too high or because it might raise your premiums. 
The issue with neglecting hail damage is that whether the damage is minor or significant, it can get worse with time. While you might not feel it's worth the pain of filing a claim or dealing with repairs now, the damage could become worse the longer you let it sit and can end up costing you more money in the long run. Also, most insurance companies have a time limit on filing a claim after the damage has occurred, so if you wait too long to file, you may lose the opportunity to get compensation to cover the cost of repairs. 
When it comes to hail damage, it's always in your best interest to immediately file a claim and have the repairs done as soon as possible. Generally, hail damage is considered part of comprehensive coverage, which tends to have lower deductibles than other types of coverage. Even if it's only a few dents, it will be less expensive to have them repaired upfront than if they grow in size and begin to rust which can cause further damage to your car and end up costing you more money. 
The following are some of the most common mistakes made by car owners when dealing with hail damage:
1. Failing to File an Insurance Claim 
Hail damage is considered a "no-fault" type of accident, which means that it is covered under your vehicle's comprehensive coverage policy. Most drivers avoid filing claims because they are worried about the deductible cost or out of fear that it will raise their premiums. However, comprehensive coverage often comes with the lowest deductible amounts depending on your policy, and filing a claim for this type of damage will not raise your premiums. You will likely end up paying more out of pocket than what your deductible costs if you later decide to have the hail damage repaired, so it's always best to just file a claim upfront. 
2. Letting the Insurance Company Choose the Repair Shop
Though it is important to file a claim, it does not mean you have to do everything the insurance company tells you to do. For example, while they will suggest some shops to you where you can have the damage repaired, it is ultimately up to you to choose which shop you think will be best. Insurance companies often work with shops that they know will provide cheap repairs so they don't have to end up paying as much. Do not let them harass you into thinking you have to go with the shop they tell you to. When it comes to your vehicle, you have a right to choose a shop that has your best interests in mind and will provide you with quality service and repairs. 
3. Accepting a Quick Settlement
When your car sustains damage and you file a claim, your insurance will either send an appraiser to your home to evaluate the extent of the damage or they will have you bring your car to them. This can sometimes take time if there is backup or a waiting list of other customers who need to have their vehicle assessed as well. In these cases, insurance companies will often offer a quick settlement amount just to get the whole thing over with as soon as possible. 
However, the amount they offer is typically less than what the repairs will actually cost. You should never agree to a quick settlement without first having the damage evaluated by a trusted repair shop. Expert technicians can give you a more accurate estimate of the cost of repairs which you can then use to determine if the settlement is worth it or not. Instead, you can choose to wait and have the repairs done first before sending the bill to your insurance. 
4. Delaying the Repairs 
It is not uncommon for car owners to simply wait to have repairs done if the hail damage is minor. However, what may appear as only a few small dents here and there now, could grow to larger dents over time. When dents are left unrepaired they can stretch and damage the paint and lead to rusting. It's always best to have even the smallest dents repaired as soon as you can to avoid paying more at a later date. 
Furthermore, should you later decide to have any additional hail damage covered by filing a claim, they will consider any previous hail damage that occurred as "pre-existing damage" and they will not cover it. 
Killa Dent Removal
Hail damage is frustrating to deal with, we understand. However, minor damage can often be easily and quickly repaired at a low cost with paintless dent removal (PDR). Even significant damage is easier to manage with PDR methods. It's always best to have this type of damage dealt with as soon as possible to avoid lengthier and more costly repairs down the road.
At Killa Dent Removal, our team is happy to answer any questions you may have about your hail damage and filing a claim. Our technicians are highly trained and have years of experience dealing specifically with dent removal using PDR methods. We provide fast and efficient high-quality repairs with a 100% Satisfaction Guarantee and are happy to work with your insurance to provide any necessary paperwork to have your repairs covered. 
For a FREE estimate, contact us today!
Dents that are the size of a silver dollar or less in size can be done in less than an hour. Hail damage: 1 to 3 days. Large whopper dents: 1 day. Paint repairs: 1-2 days.

Sid repaired the hail damage on my truck, probably 200 or more dents in 2 days and the truck looks great, can't tell there were ever any dents anywhere. He's really good at what he does and everyone there was super nice. Seriously, if you get dinged up, Sid is the man, don't even look anywhere else.  – Tim Edwards